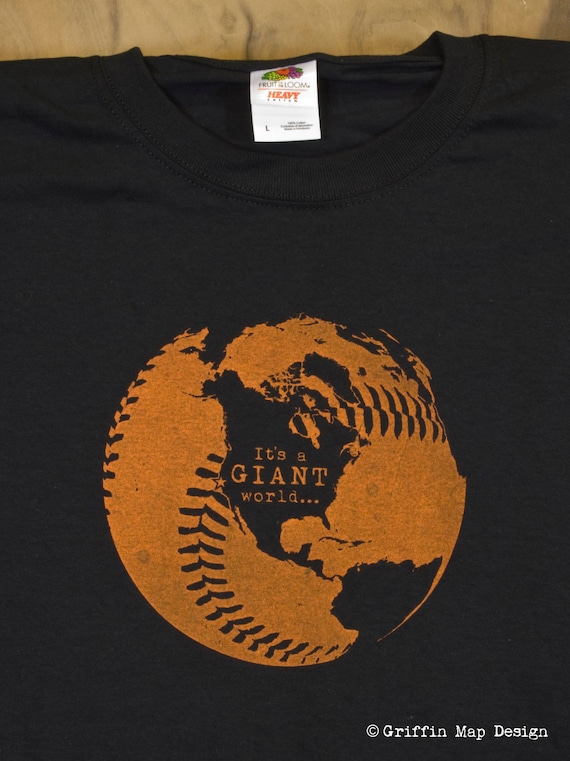 Register for GIS Day 2014 for a chance to win a "It's a GIANT world..." t-shirt!
In honor of the Giant's World Series victory the North Bay GIS User Group has teamed up with Griffin Map Design to give you a chance to win this t-shirt.
To qualify just register by November 4th using the below link.
Want a better chance at winning... then follow these simple steps to get a second entry into the drawing:
Go to http://northbaygis.org/resources
Post on your website a GIS Day image with a link to http://northbaygis.org/gis-day
Send us a link to your page
*Registration is not required to attend this event, but it does help us make this the best event possible.